We use cookies for a variety of purposes, such as website functionality and helping target our marketing activities. Some cookies are essential, others help us improve your experience by providing insights into how the site is used. For more information, please visit our Cookie Notice.
Define your personal style
The styling options of the New Generation DAF trucks let you put your personal stamp on the cab interior. Choose from two attractive colour schemes: dark and warm or a more exclusive light and luxurious option. And three deco panel choices: Natura, a sophisticated premium wood look; Argenta with its elegant silver finish; or the darker, tastefully patterned Hexagon. Whatever you choose, you can rest assured the cab interior will have an ultramodern, premium look and feel completely in line with the rest of the truck. Bringing style and function together in perfect harmony.
Seats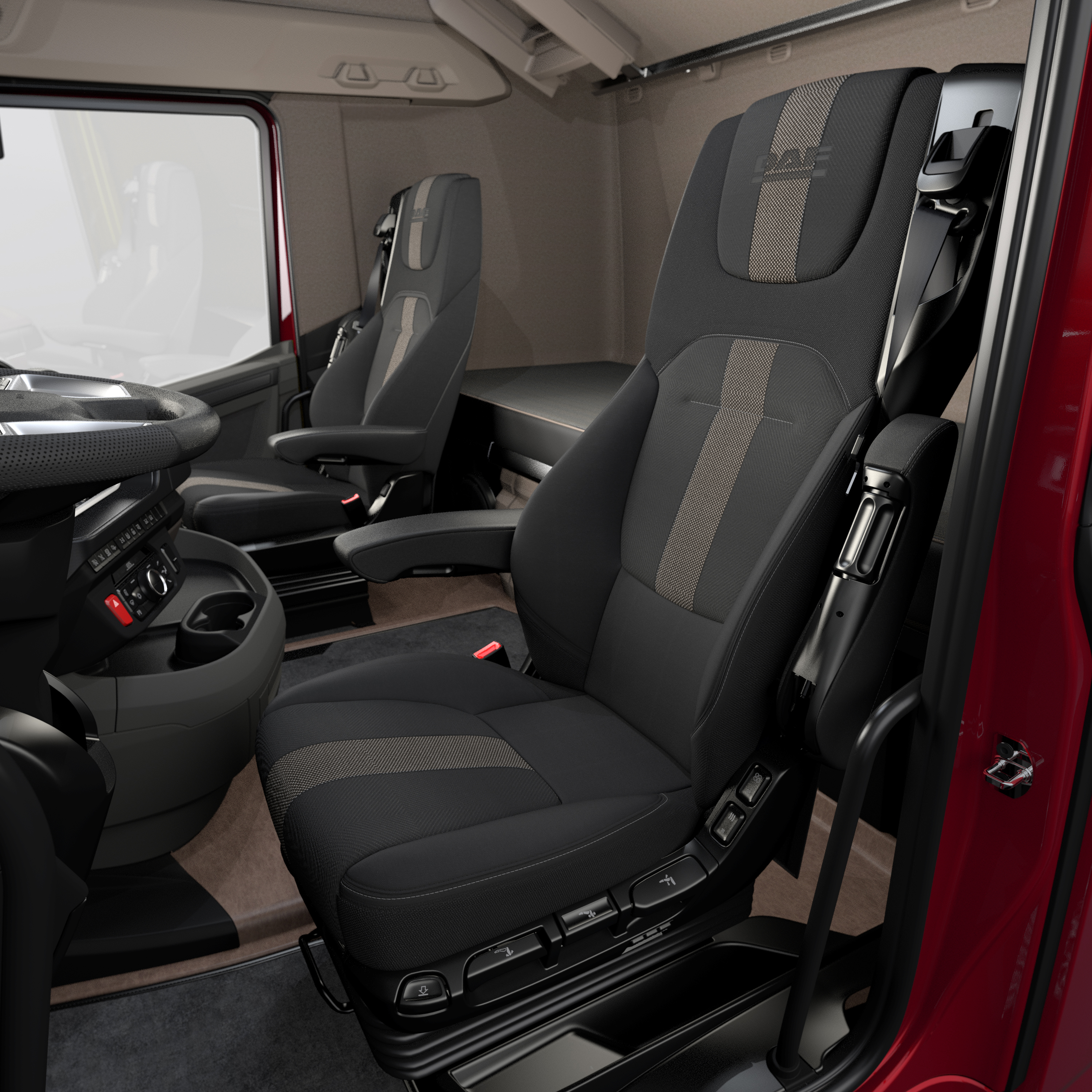 Fabric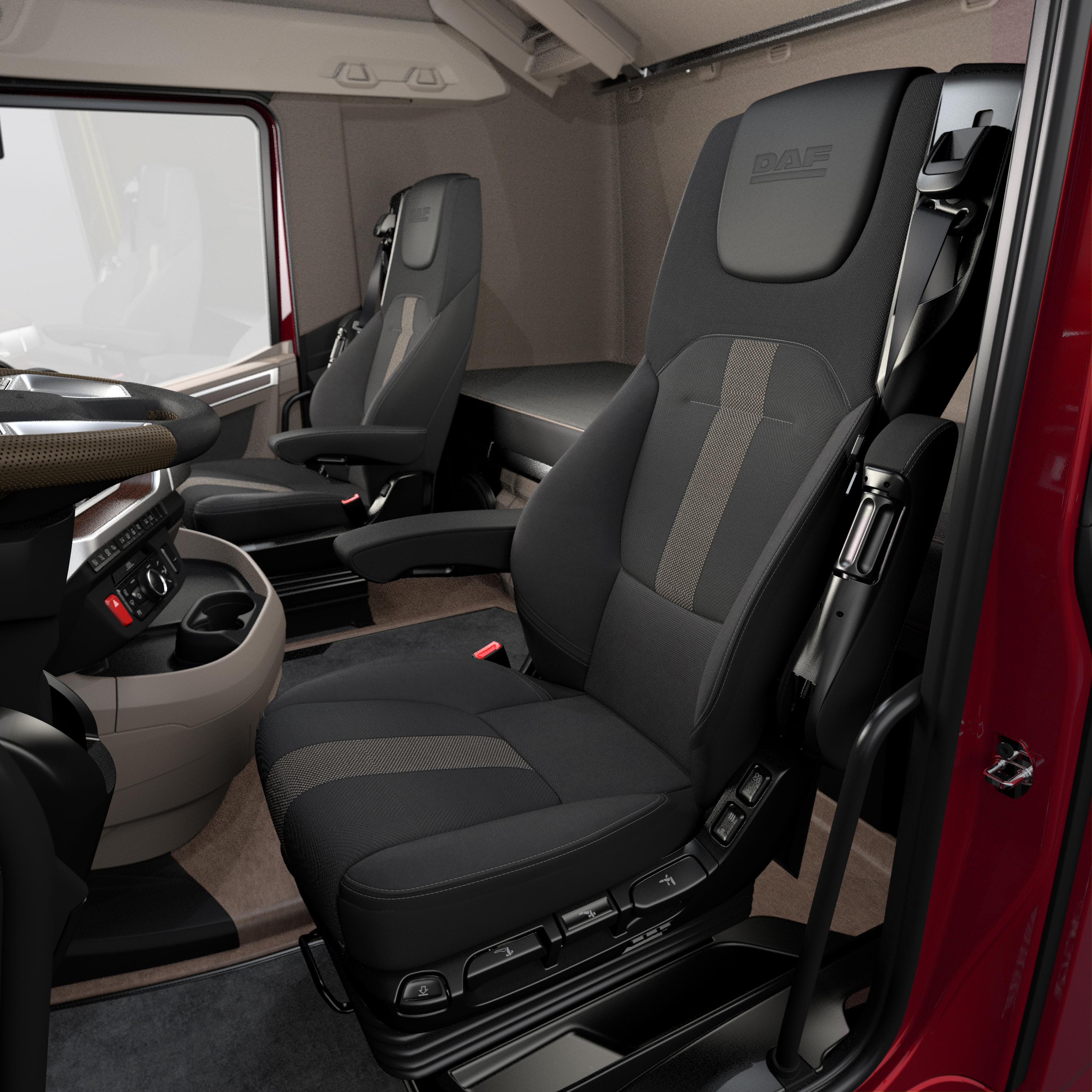 Alcantara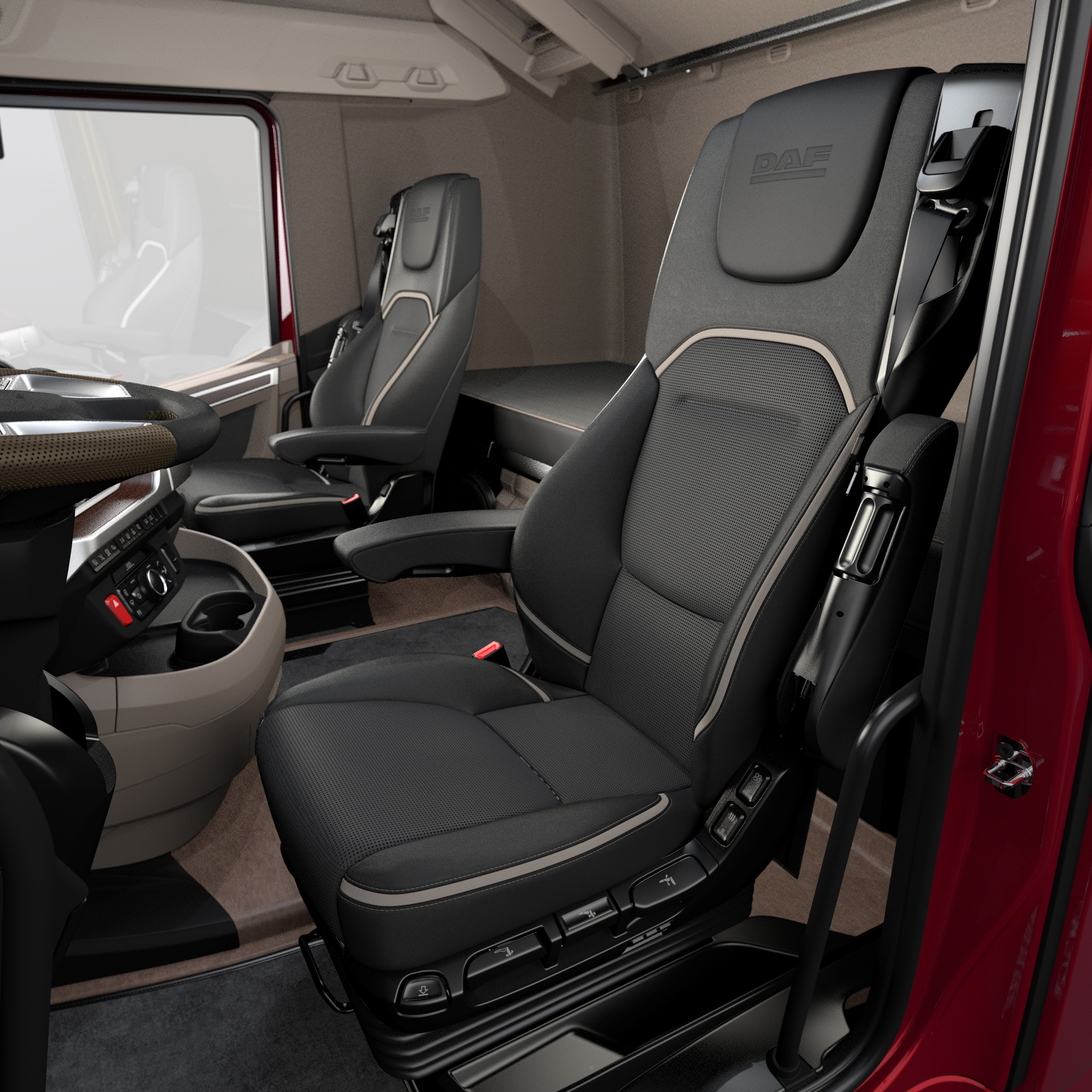 Leather
| | XF | XG | XG⁺ |
| --- | --- | --- | --- |
| Hexagon | ■ | ■ | |
| Argenta | ○ | ○ | ■ |
| Natura | ○ | ○ | ○ |

Argenta

Hexagon

Natura
Customisable exterior
In addition to the cab interior, you can also customise the exterior according to your personal taste and needs. Side walls, LED headlights, mirrors and cameras can all be tailored for extra safety, efficiency and style.
Headlights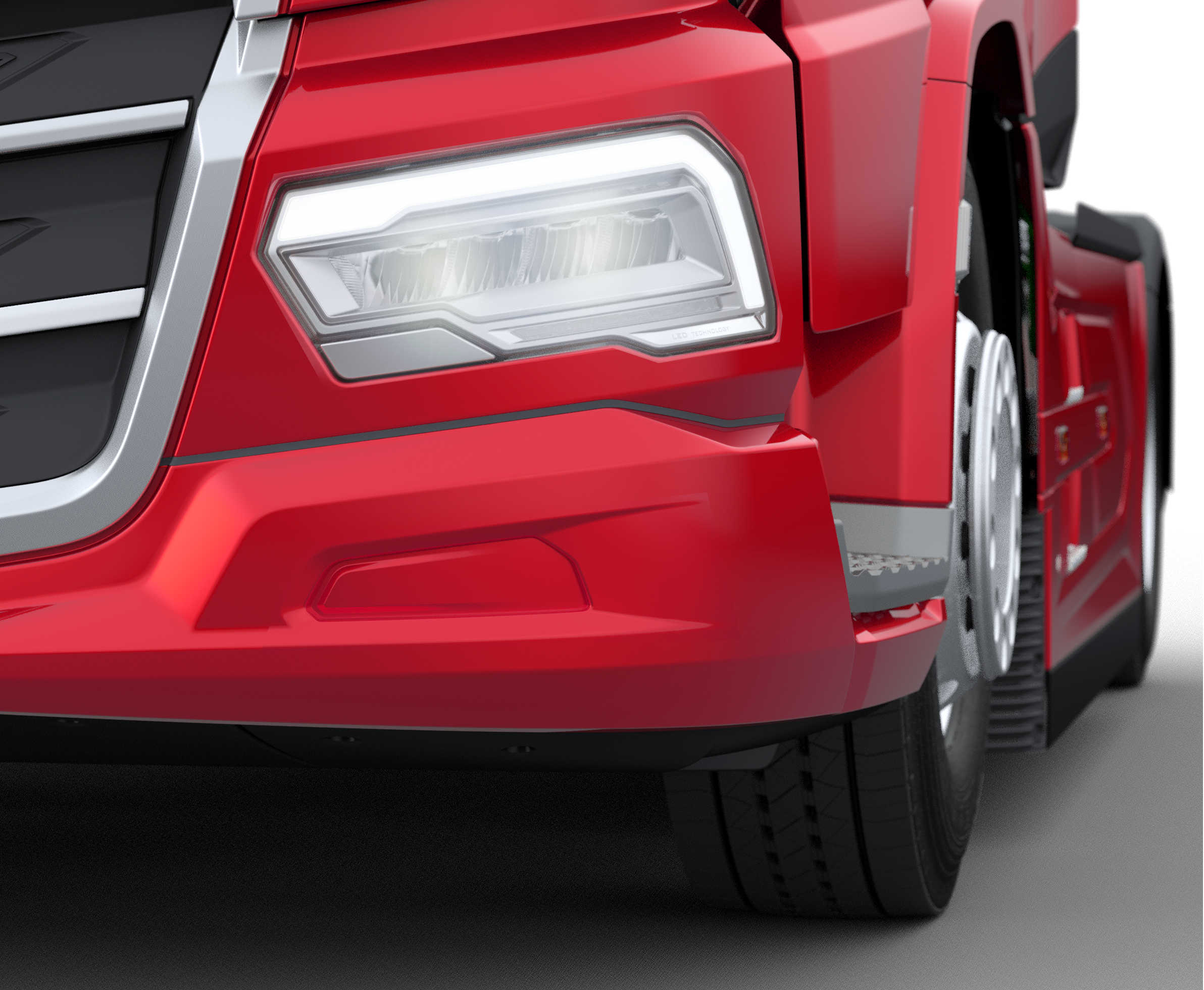 LED lighting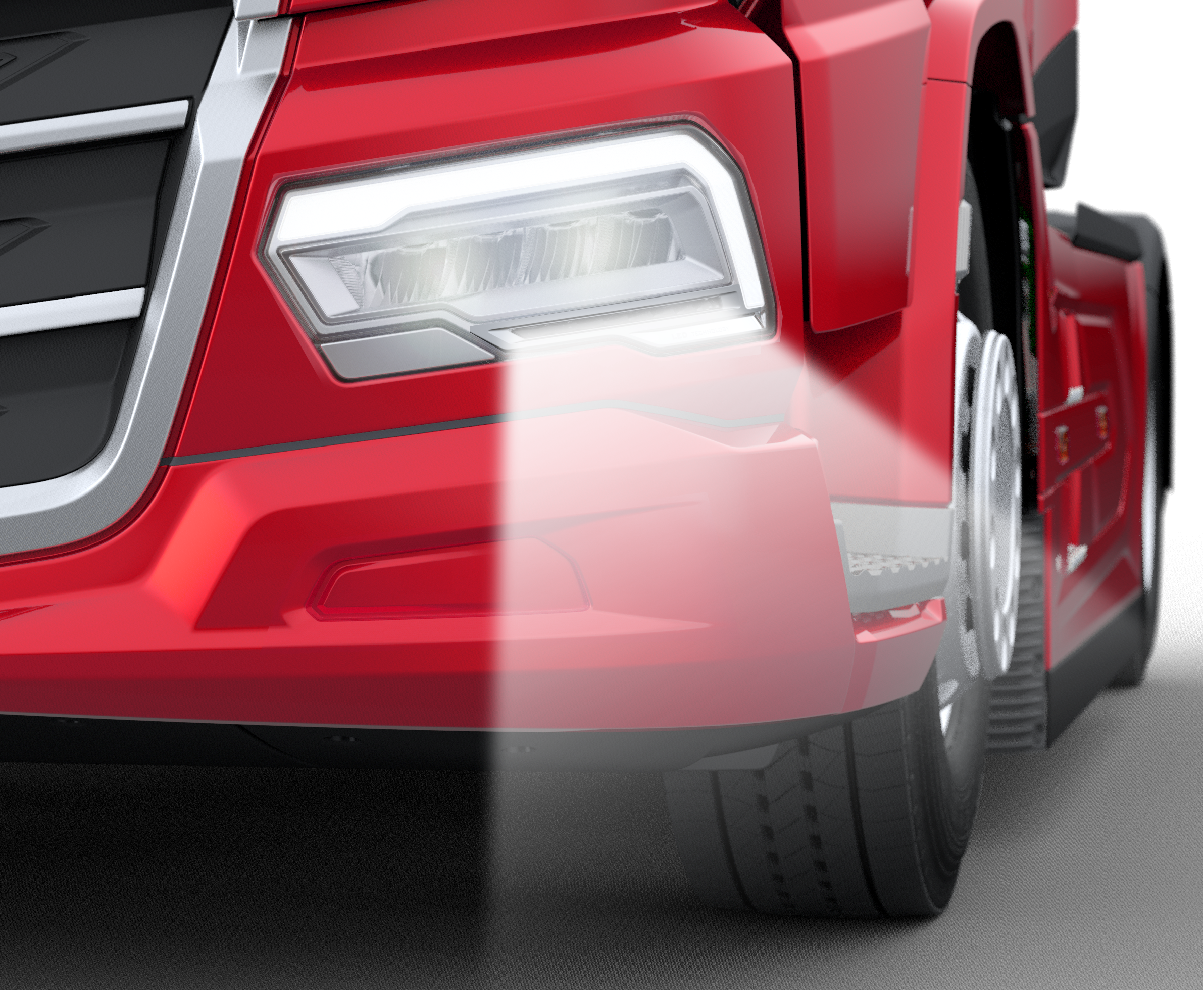 LED lighting with cornering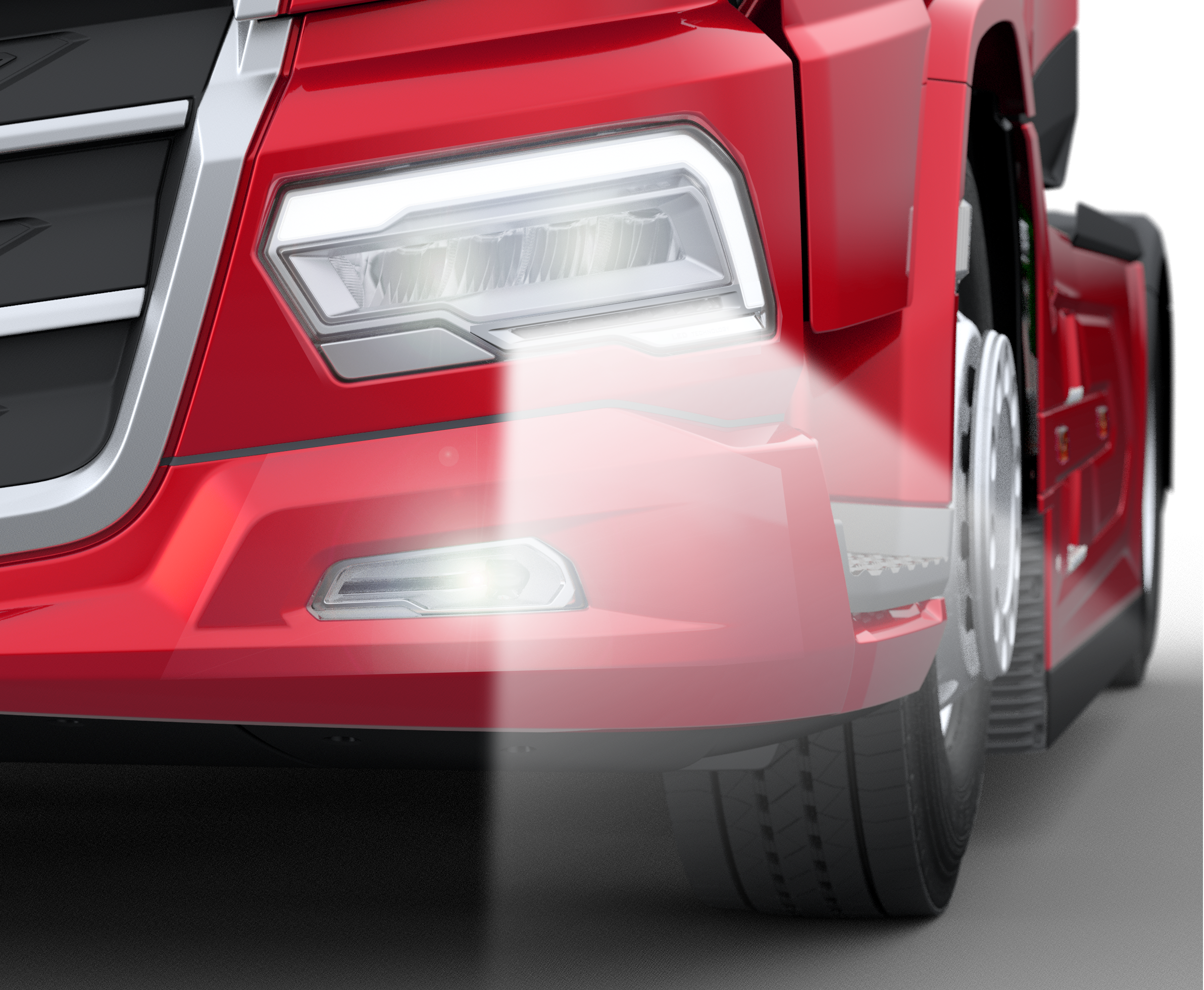 LED lighting with cornering & fog light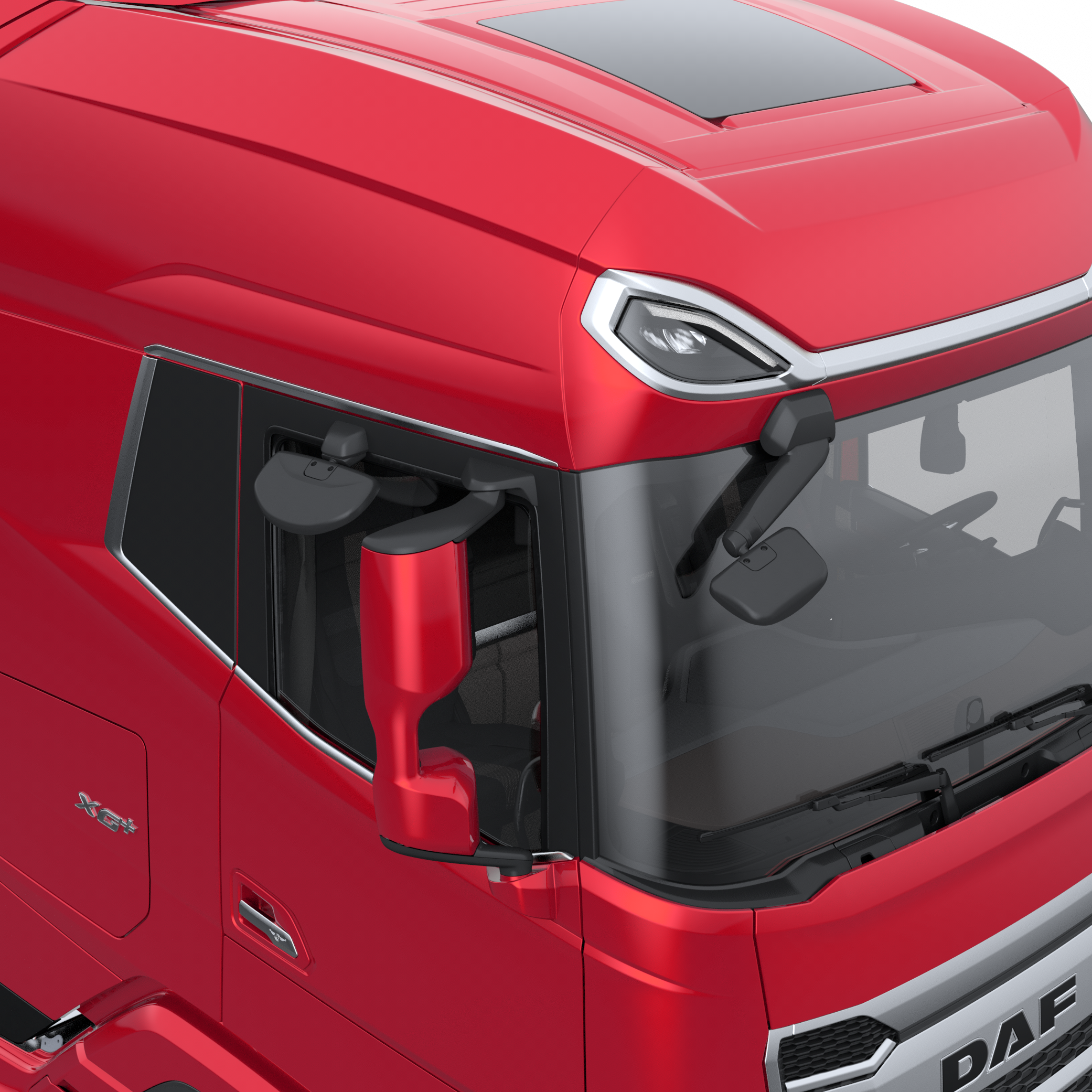 Mirrors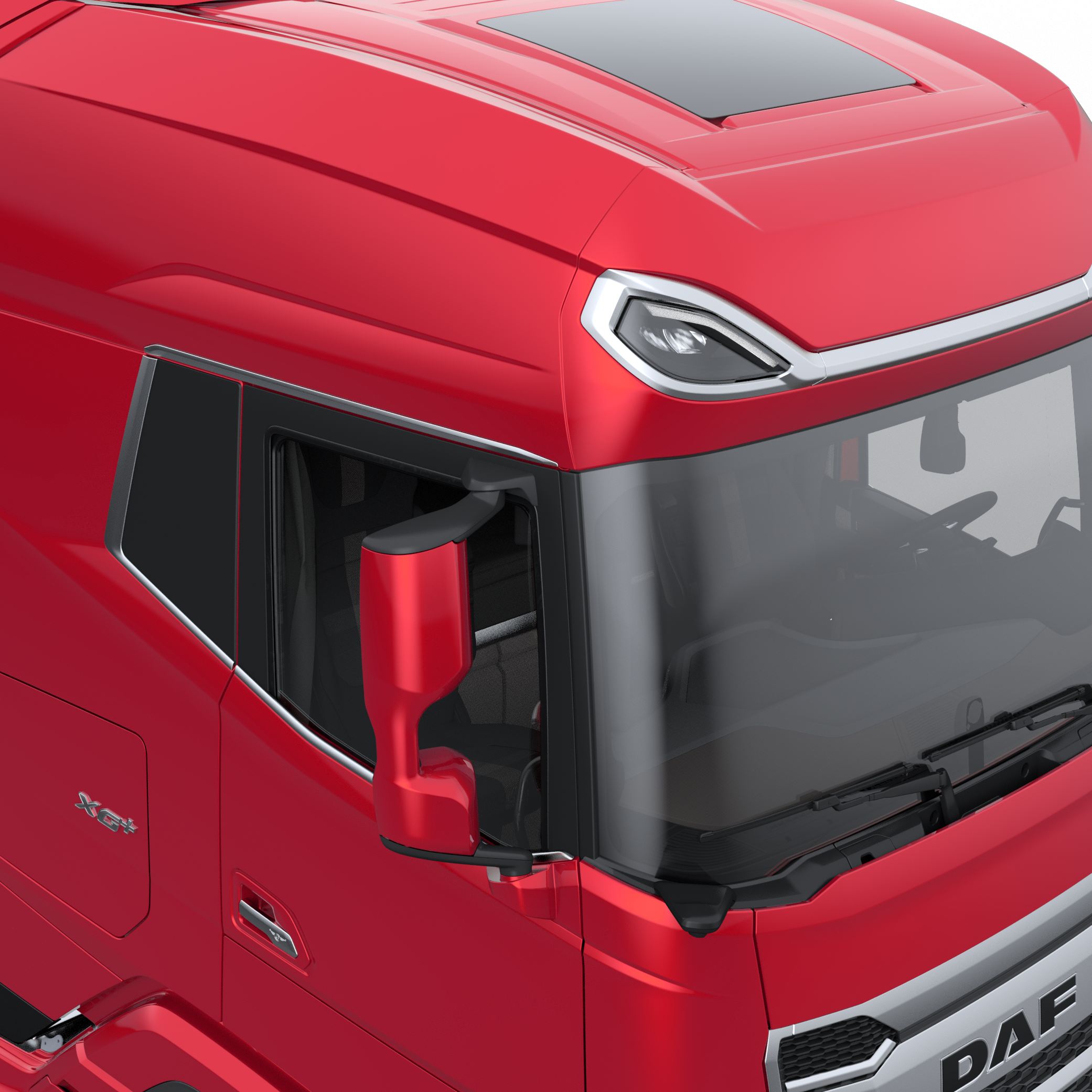 Mirrors & corner view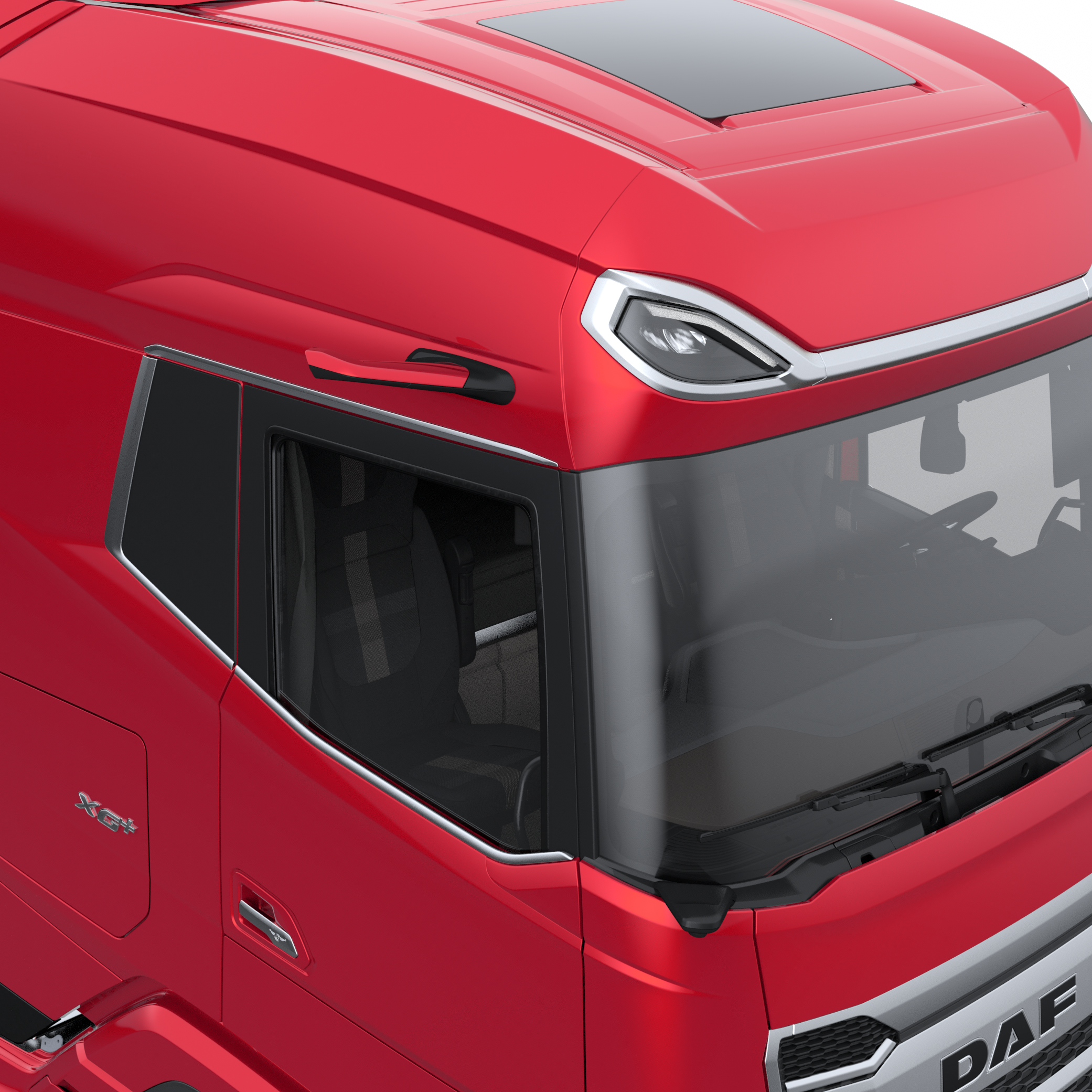 Cameras & corner view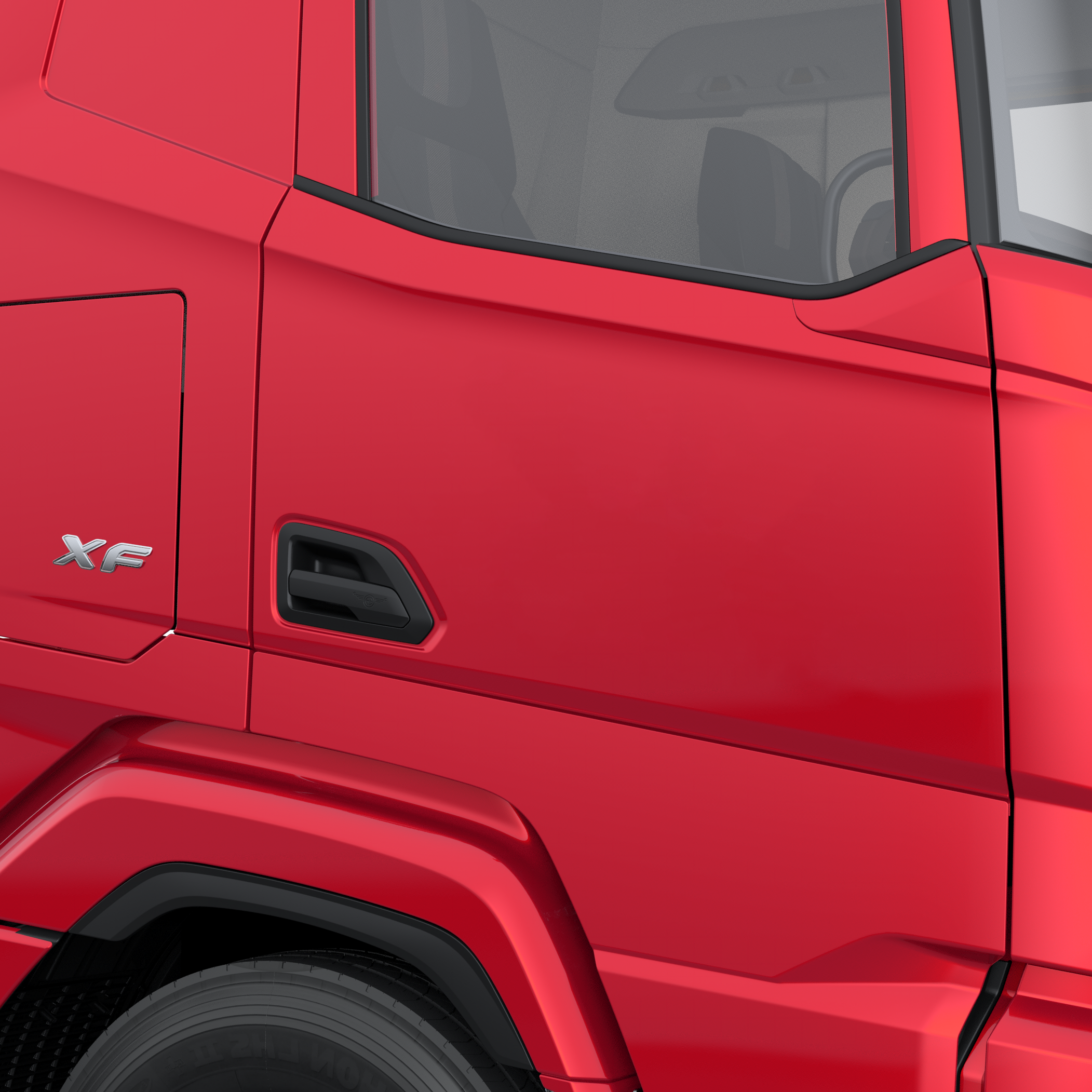 Standard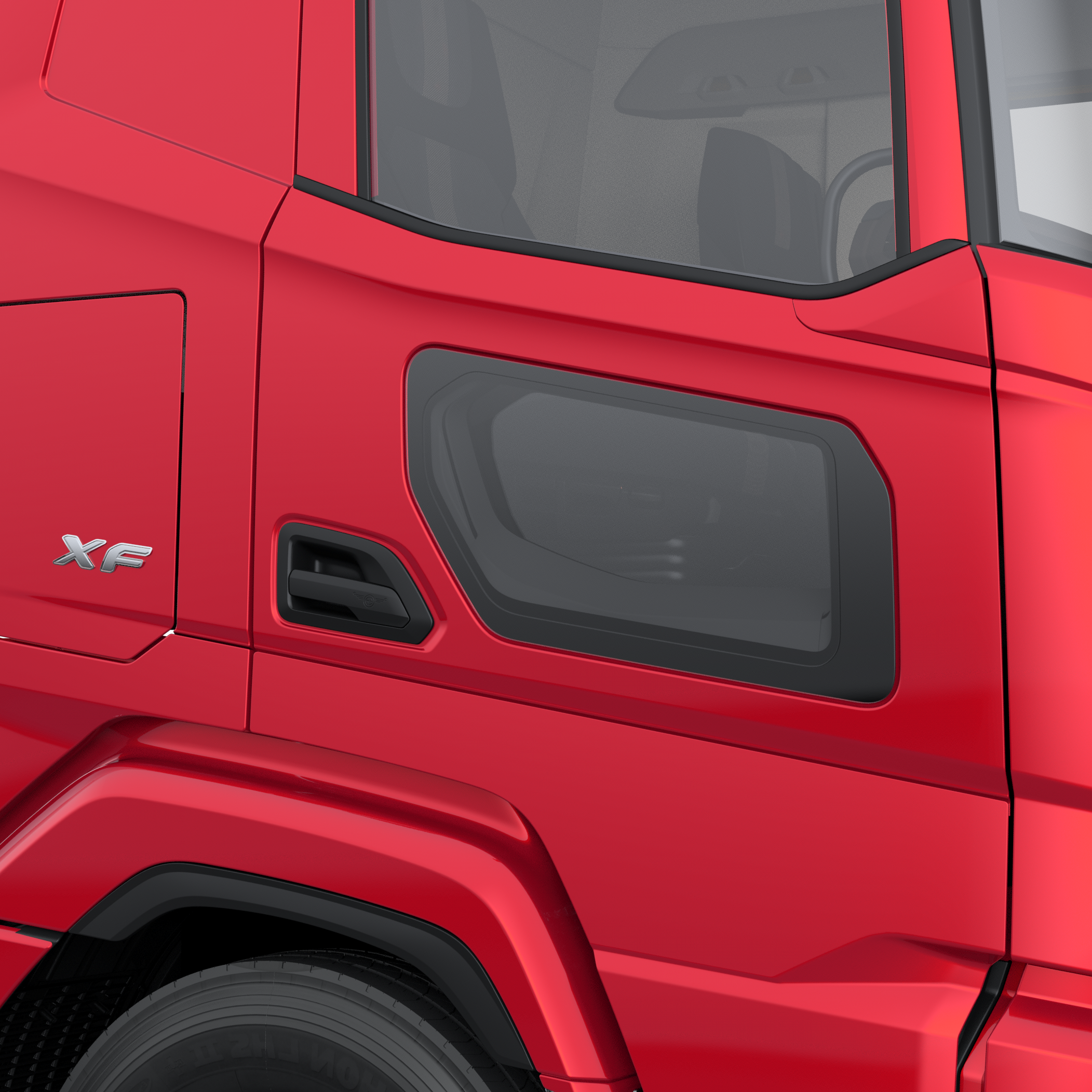 Vision door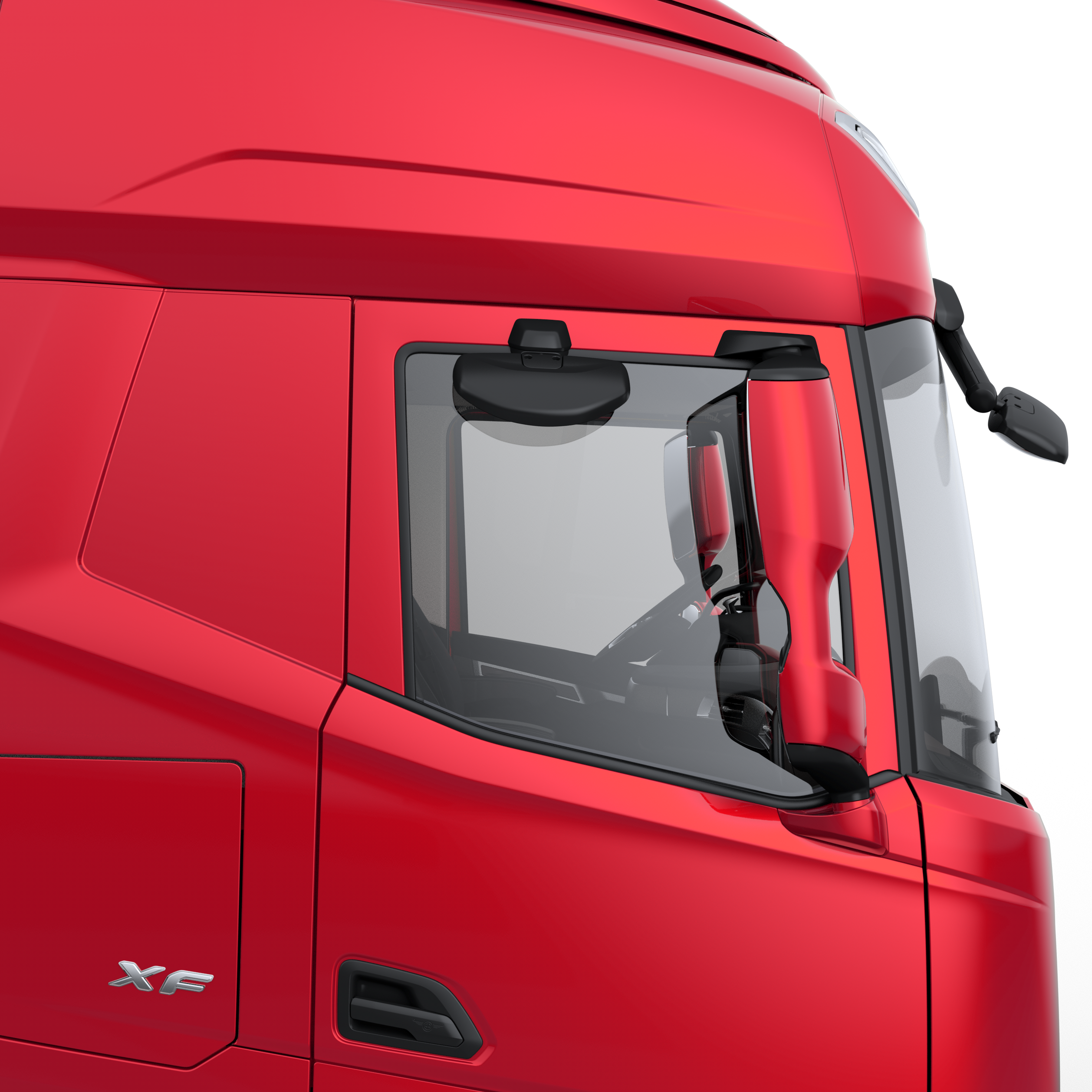 Body colour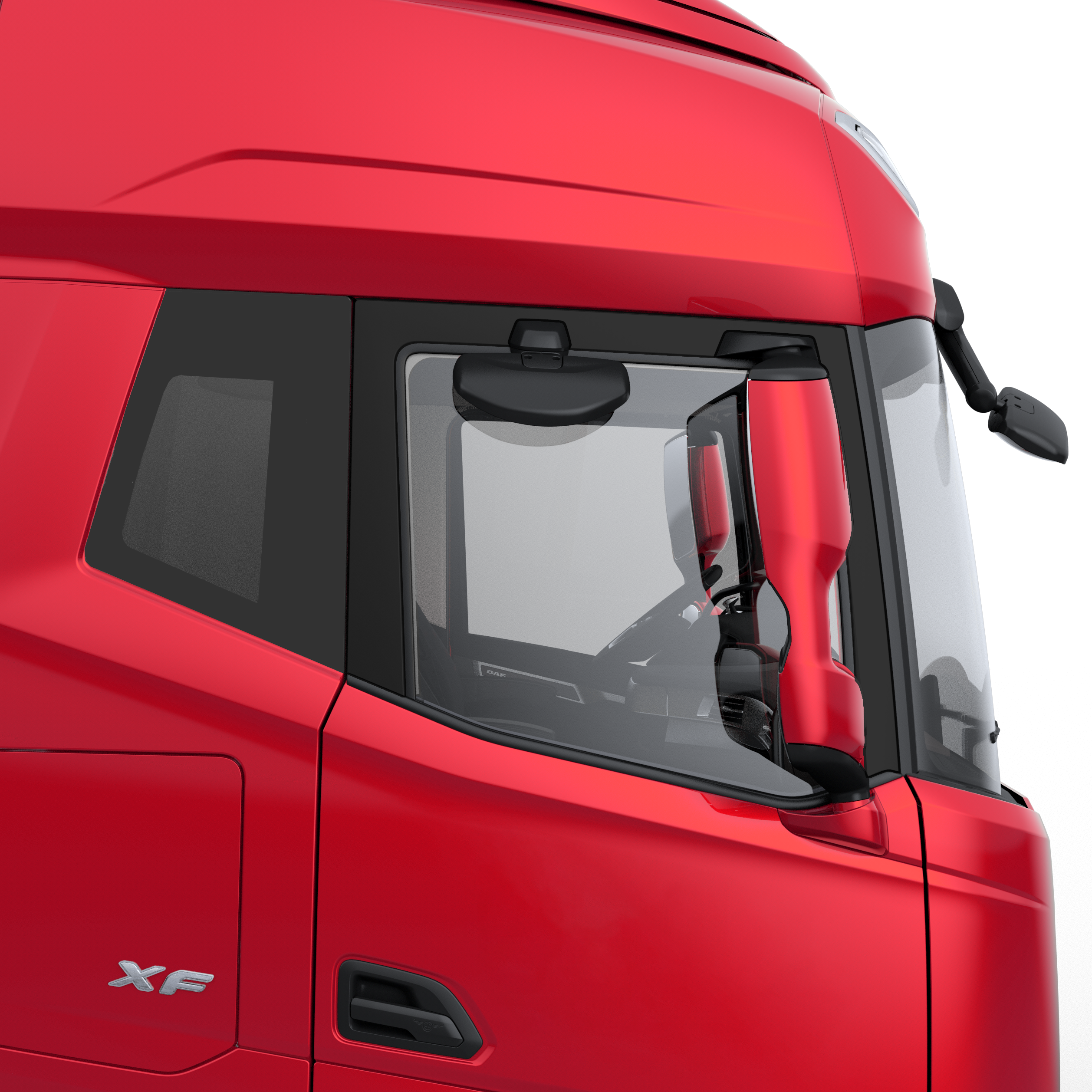 Side window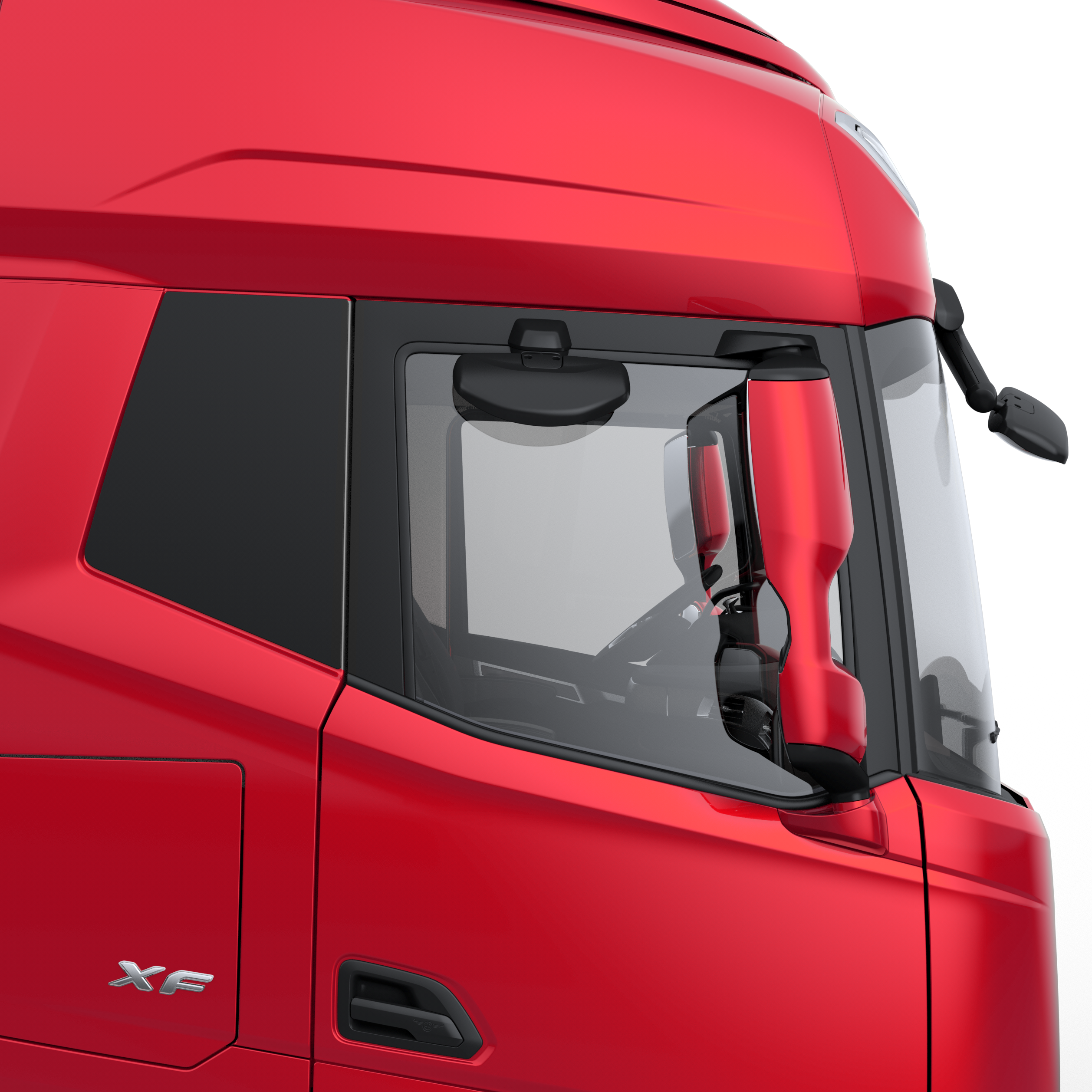 Blackening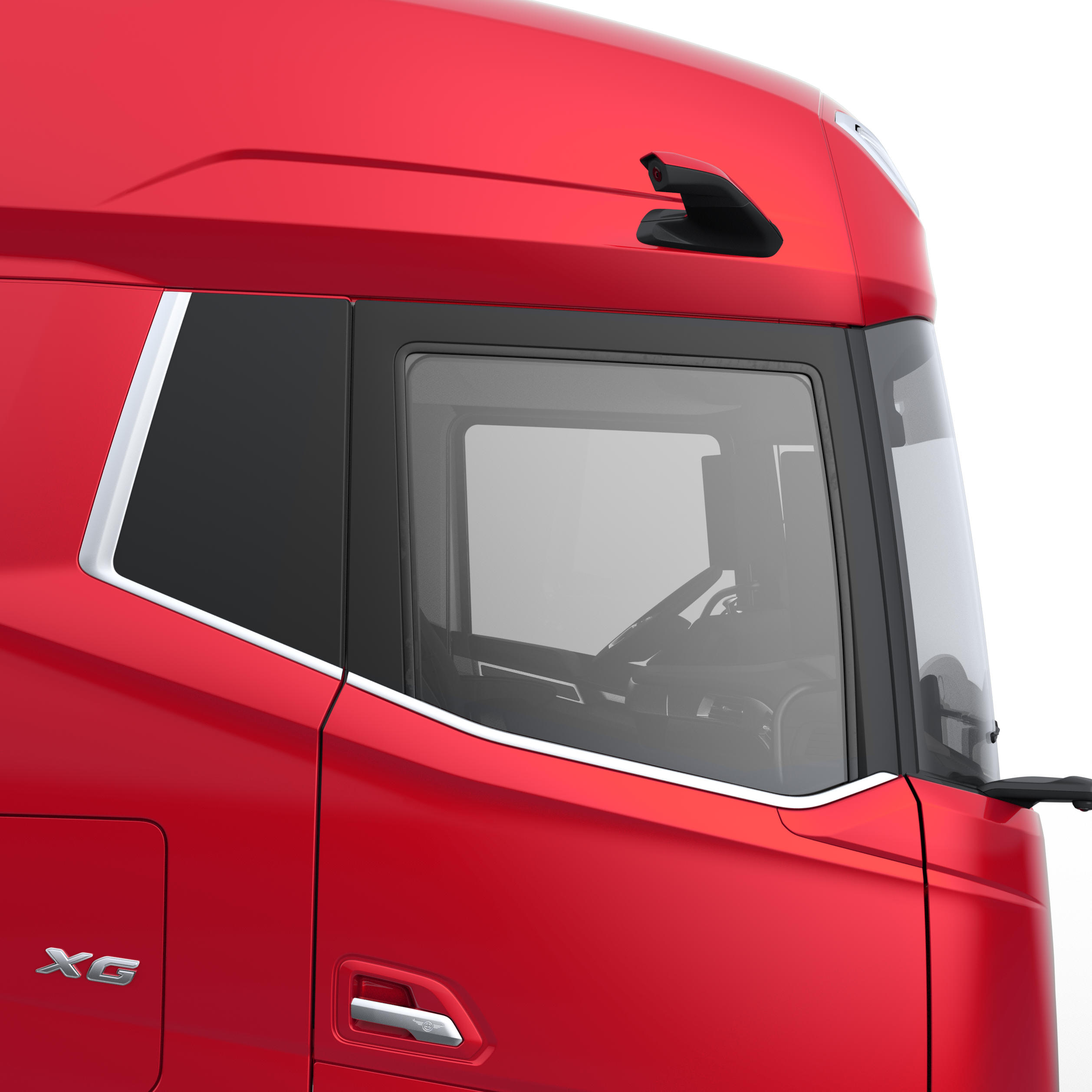 Blackening & chrome
| | XF | XG | XG⁺ |
| --- | --- | --- | --- |
| Body colour | ■ | ■ | |
| Side window | ■ | | |
| Blackening | ■ | ■ | |
| Blackening and chrome | | ■ | ■ |